Designed for
Ability to use a computer, have an internet connection, camera, and microphone
Place
Videoconference. Possibility of face-to-face training: Hauts de France and Paris area

Cost
67.00€HT per hour + 280.00€HT for the exam.
Any non-French-speaking persons who, in their work, are required to communicate in French in a professional context, and who wish to validate their acquired knowledge with a diploma.
At the end of the training, the attendant
Will understand the key elements of written documents and perform simple and routine work tasks.
Will understand the essence of a short, predictable, face-to-face or telephone message when it comes to one's usual field of experience.
Will write short and usual professional messages related to a usual social and professional activity.
Will establish social contacts, describe one's experience, one's activity, exchange factual information, express an opinion, ask questions in a limited number of practical situations on common and well-known topics.
The Professional Diploma in Business in French level A2 validates a proficiency level in French at level A2 of the CEFR. It certifies a basic competence in French: the holder of this diploma can understand and express themselves to carry out communication tasks in the very simple situations of the most usual social and professional life.
Establishing social relations within the company (greet, thank, take time off, simply talk about one's work, one's projects, presenting one's colleagues and their functions, quickly presenting their company and their activity).

Talking about the work environment (the setting and working conditions, just describing an activity, or a typical day of work).

Getting information / information in the company (asking or giving simple information about a company, a product, a service; understanding and explaining a simple process, inquiring or informing about prices, noting and sending messages from customers, placing simple orders, locating and comparing information in the field of employment).

Carrying out organizational tasks (greeting clients, visitors, making or modify appointments, participate in organizing a business trip).

Communicating face-to-face or over the phone (introducing oneself, identifying the caller and understanding their requests, taking and transmitting simple messages, spelling a name, noting a phone number, greetings and conclusions).

Communicating in writing (understanding and using simple, everyday documents in the workplace: simple letters and e-mails, notes, timetables, and commercial documents.

Completing short forms or forms and writing short messages based on information provided or notes.
At the end of the training, the trainee will pass the exam in order to obtain the diploma of Professional French Business A2, from the Chamber of Commerce of Paris Ile de France.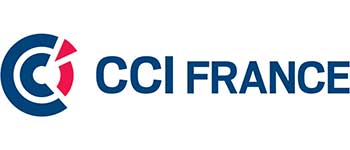 Les programmes de formation de CONSENSO sont adaptés et « sur-mesure » !