Prerequisite
Ability to use a computer, have an internet connection, camera and microphone

Duration
60 h : 40 hours through videoconference. 20 hours E-learning
PLACE
Videoconference
Face-to-face training : Hauts de France and Paris area 
Cost
67.00 € HT
per hour – possibly financed with CPF
Any non-French-speaking persons, such as expatriate employees, who read and write in their mother tongue, but need to communicate in French, both in their work and in everyday life. Beginners.
At the end of the training, the attendant
Will use some familiar and everyday expressions used in very recurrent communication situations, as well as very simple statements aimed at satisfying specific needs of social life and be able to produce some of them.
Will communicate in a simple way, provided that the speaker is willing to repeat or rephrase their sentences more slowly, and/or to help them formulate what they are trying to say.
Will formulate simple questions. 
Will write a brief document, a postcard, or introduce oneself, etc.
Training with a teacher: 40 hours
The indicative conjugation,
The pronominal verbs, possessive and demonstrative adjectives,
Partitive articles,
Prepositions of places,
Pronouns, direct and indirect complements.
Oral comprehension and expression:
Forms of courtesy, greetings.
Familiar words, common expressions related to one's immediate environment.
Questions related to one's daily life.
Short and simple information (times, dates, prices/costs, etc.).
Making contact / greetings / parting.
Introducing oneself, introducing someone or their company.
Interviewing someone and talking about themselves.
Giving brief and simple instructions/directions.
Asking questions and expressing needs.
Including details in a simple questionnaire.
Writing a list.
Writing a short text (postcard, email, etc.).
Leaving a written message (personal note).
Simple written information (Addresses, schedules, etc.).
The short texts used in everyday life.
A short message
E-learning Training – 20 hours
E-learning training is realised on a digital platform, FLE version.
Distance teaching support during learning.
At the end of the training, an assessment level will be done. A course
certificate will be given to the trainee.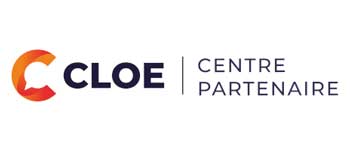 Les programmes de formation de CONSENSO sont adaptés et « sur-mesure » !